The supplement market is constantly expanding along with the growing demand for this type of product. In the era of a pandemic, health has become an even more important aspect of life, and caring for it has translated into a flood of supplements. How to choose those that are of good quality over the suspicious and untested ones? How to distinguish working and safe from those that have little to do with health? Is it true that supplements are worse than drugs and should not be used? Let's try to break through the myths associated with them and present proven information.
What are dietary supplements?
The definition is regulated by the Food Safety and Nutrition Act of August 25, 2006. According to her, a dietary supplement is a "foodstuff, the purpose of which is to supplement a normal diet, which is a concentrated source of vitamins or minerals or other substances with a nutritional or other physiological effect, single or complex, marketed in a dosage form, in the form of capsules, tablets, dragees and other similar forms, sachets with powder, ampoules with liquid, dropper bottles and other similar forms of liquids and powders intended for consumption in small, measured unit amounts, excluding products having the properties of a medicinal product within the meaning of the provisions of the Pharmaceutical Law ". There is a simple information under this extensive description – the supplement is a dietary supplement and supports selected physiological functions of the body. It is not a drug, so it does not heal.
Pursuant to the Pharmaceutical Law, a medicinal product is a substance or a mixture of substances possessing the properties of preventing or treating diseases occurring in humans and animals, or administered to make a diagnosis or to restore, improve or modify physiological functions of the body through pharmacological, immunological or metabolic effects.
What ingredients can dietary supplements contain?
As we mentioned, a dietary supplement should supplement deficiencies in the diet, not cure the disease. This is why it contains substances such as vitamins, e.g. C, D, A, E or B vitamins, as well as minerals such as calcium, magnesium, iron, selenium, zinc, and silicon. It may also have substances with nutritional effects, e.g. amino acids, enzymes, probiotic microorganisms, essential fatty acids or plant raw materials. However, medicinal products contain completely different elements (e.g. analgesics, such as paracetamol, ibuprofen, naproxen, antihistamines – cetirizine, loratadine, antibiotics – amoxicillin, clarithromycin, erythromycin, or substances used in various other diseases).
Additionally, supplements can only be orally administered (capsules, tablets, dragées, powder sachets, solutions and liquids). Before being introduced to the Polish market, such a product must be reported to the Chief Sanitary Inspector. Importantly, the supplement does not need to have qualitative, quantitative and clinical tests carried out, and even after entering the market, it also does not undergo tests and is not monitored for possible side effects. However, some firms themselves impose higher audit requirements and carry out such audits in the absence of a legal mandate.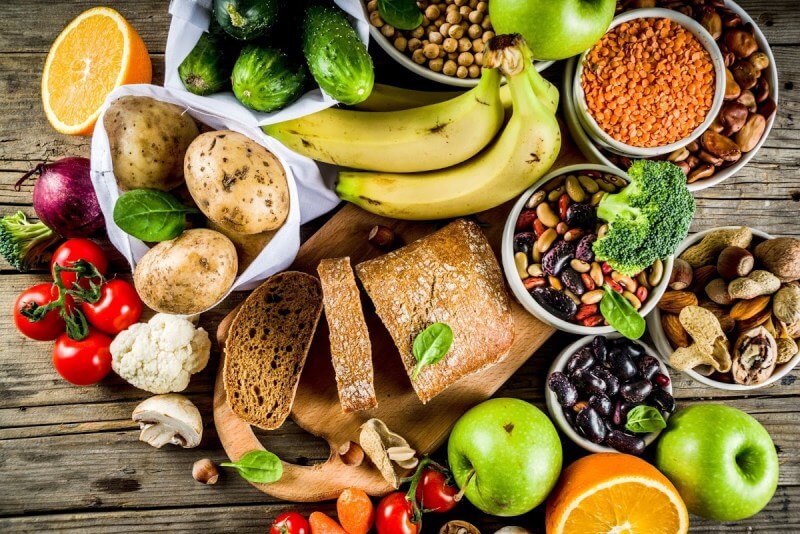 What should the packaging of dietary supplements look like?
According to the current regulations, the labeling should be clear, so on the packaging we will find such elements as: the term "dietary supplement", product composition (names of compounds and their amount), the specified portion of the product recommended for daily consumption, a warning that it should not be exceeded. Another piece of information is the statement that dietary supplements cannot be used as a substitute for a varied diet, and that they should be kept out of the reach of children.
Dietary supplements are not required to have leaflets, although some do. They can also be advertised, unlike some drugs, the advertising of which is strictly regulated and regulated.
How to use dietary supplements to get positive results?
Supplements are different from medicinal products, but that doesn't mean you shouldn't use them or even be afraid of them. If our body clearly needs to supplement the deficiencies – it is good to enrich the diet with good-quality supplements. Less restrictions related to their production mean that you have to choose tested, well-known brands with a confirmed composition, and thus a bit more expensive. There are many good-quality dietary supplements on the market that fulfill their function. How to find them?
First of all, we should choose a supplement appropriate to our needs, expectations and health. It is best to consult a doctor or dietitian, but first answer the basic questions: Why do I need this supplement? Who recommended it to me? Do I really need dietary supplements – maybe a specific drug for my "condition" would be better?
Once you have made up your mind, the key is to read the ingredients and take the correct dosage. For example, if you are buying a supplement containing probiotic bacteria, pay attention to the exact bacterial strains the product contains. Avoid dietary supplements that do not have such data on the label. When purchasing products containing plant raw materials, check whether the extracts obtained from them are standardized for the content of active compounds. This information will assure you that there is a constant amount of raw material and active compounds in each tablet. There should be quantity and composition on the package, otherwise it is better not to take such a supplement.
It is also good to check the manufacturer on the web – is it a well-known company, is it Polish, if it produces other supplements and if it has any certificates. A company that has been present on the market for a long time gives us some form of guarantee that its product will be good in terms of quality and quantity. The combination of all these guidelines can make us sure that we have chosen a safe supplement that will fulfill its task and support our body on the way to health.